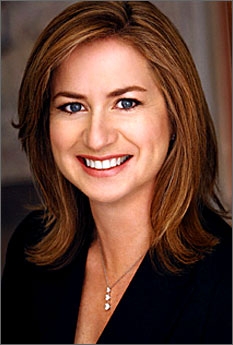 Mary Kate Scott founded Scott & Company, Inc in 2001 after seven years with McKinsey & Company.  She is a health and business management consultant who has worked with health care stakeholders and leaders for over twenty years.  Focusing at the nexus of health care, business and technology, Mary Kate's projects focus on strategic and business planning, financial and technology forecasting and market/channel assessments.
Mary Kate works across the health care industry most frequently with health care systems and technology, medical device and pharmaceutical companies.  Healthcare executives and philanthropic leaders, turn to her to assess new business opportunities and markets and provide pragmatic counsel on implementation.
Beyond client work, Mary Kate writes healthcare reports that challenge the ways to deliver and pay for healthcare.  Her recent reports on Implementing the EHRs at Independent Physician Practices, HealthCare without The Doctor, HealthCare in the Express Lane, and A Clinic at Walmart? are frequently cited by executives, media and regulators.
Mary Kate is an adjunct professor at University of Southern California teaching The Business of Healthcare and a national public speaker on health issues.  She sits on the board of several health organizations including an FQHC.
She lives, works and sails in Marina del Rey, California and in Central Maine.